Leah R. Wentz
Marketing Coordinator
"The best part about working for the Bill Gladstone Group is working cohesively together as a team. We all have our individual strengths and work together to achieve the ultimate goal of pleasing our clients on a daily basis."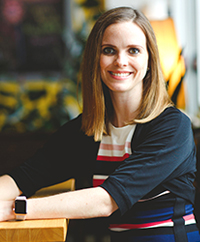 Leah assists our Group in providing the highest level of service to our clients. She creates promotional items, compiles our monthly newsletter, and creates direct mail pieces for our listings. She stays in contact and secures publication authors, keeps marketing materials up-to-date, and oversees our annual community event.
When she's not in the office, Leah enjoys staying active outdoors with her husband and two sons where they reside in York, PA.
Leah Wentz is a licensed REALTOR. PA License #RS317174.