About Us
Our Background
The Bill Gladstone Group is part of NAI CIR which is the largest exclusively commercial-industrial real estate firm in Central Pennsylvania. NAI CIR is the Central Pennsylvania representative for NAI – the world's largest commercial real estate organization.
Since 1970, NAI Commercial-Industrial Realty Co. combines the best real estate practices with in-depth market knowledge to comprehensively meet client business goals. We consistently maintain the highest volume of commercial transactions, recognizing an extensive network of professional affiliations. More than any other broker, NAI CIR knows Central Pennsylvania, its properties, people and real estate market.
NAI CIR is committed to providing the highest quality Central Pennsylvania commercial real estate services with the highest level of professionalism, applying its superior expertise to the needs of its most important partners: its clients.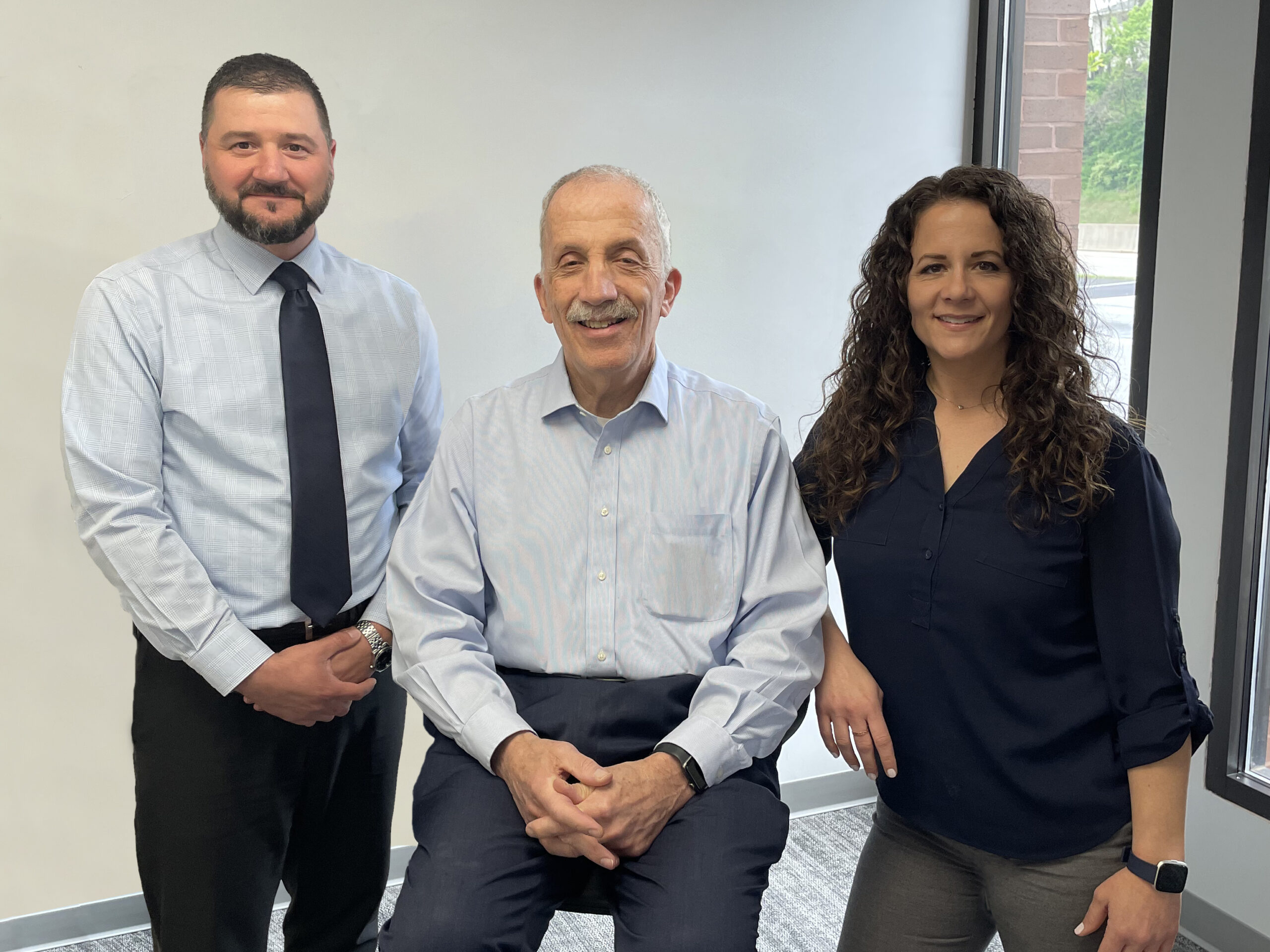 $20 Billion
In transaction volume
Our diverse sales team is experienced in all types of commercial transactions. We monitor and analyze local and regional market environments to build a comprehensive solution to meet each client's needs. Our professional services constantly evolve to meet the changing real estate dynamics of our clients.
Are your real estate needs large or small? Local or global? One transaction or portfolio driven? Start up, expansion, acquisition or disposition? Let the Bill Gladstone Group of NAI CIR earn your trust and deliver results.
Our goal is to make the Harrisburg area real estate buying and selling process an enjoyable and satisfying experience. As a team, we strive to meet and exceed your expectations on every deal.
You will not find a more dedicated or harder working real estate team in all of Central Pennsylvania. We work exceptionally long hours in order to make sure we are offering the very best service at all times.
The Bill Gladstone Group will use its years of market knowledge, well-refined negotiating skills and proven real estate marketing programs to help clients and customers meet or exceed their real estate objectives.
We will maintain a work environment which allows our Group to continue education and accelerate into more varied and complex real estate transactions while maintaining the highest level of integrity and accountability.
Bill Gladstone and the Bill Gladstone Group will optimize its efficiency and speed of response to clients and customers by forcing all decision making to the most appropriate level, eliminating duplication of work and continually improving our communication skills through the use of technology and personal interaction.
Accomplishing these objectives will give the Bill Gladstone Group the opportunity to achieve a reputation within the market indicative of our abilities, providing the maximum level of value added services.
"Bill stands head and shoulders above other realtors. His commitment and high ethical standards are beyond reproach."
~ Mark DiSanto, Chief Executive Officer: Triple Crown Corporation
Community Involvement
The Bill Gladstone Group of NAI CIR recognizes the value of giving back to the community and participates in several worthy causes throughout the year.
Bill and Karen Gladstone Scholarship Fund
Central Pennsylvania College
This scholarship is a lump sum paid per quarter to a strong, motivated
individual who is proving to make a mark on society.
Bill and Karen Gladstone Harrisburg Foundation Scholarship Fund
Central Pennsylvania College
This scholarship is a perpetual scholarship yielding the interest on
principal of contributions made to the Harrisburg Foundation.
Annual Golf Open at Rich Valley Golf
Exclusive Beverage Sponsor
We are proud to sponsor the Annual Golf Open at Rich Valley Golf, benefiting the Central Penn College Education Foundation 501(c) (3) nonprofit in support of need-based scholarships for Central Penn College students.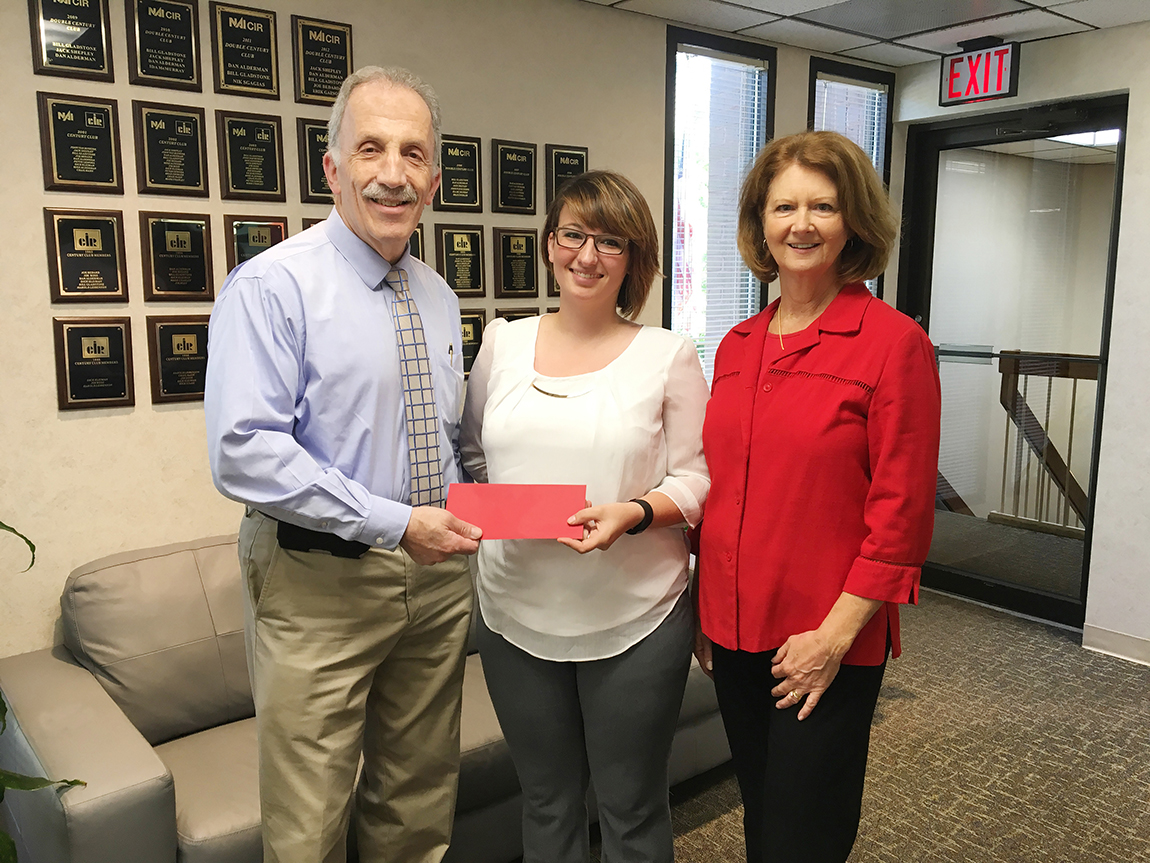 Left to right: Bill Gladstone, Nicole Hollinger (recipient) and Karen Gladstone.