By Michael J. Kushner, CCIM
Many states and the District of Columbia have legalized marijuana use in some form. Many, like Pennsylvania, allow for limited medical use. According to a November 2019 article on billypenn.com, dispensaries in Pennsylvania have sold more than $700 million of medical marijuana since the Commonwealth implemented the program, just under two years ago. In that time, nearly 150,000 Pennsylvanians are now certified to purchase marijuana.
While the debate of whether to legalize marijuana – medicinal or recreational – is heated, there is one aspect of this topic that is clear: The demand for the production and sale of medical marijuana is strong, both locally and nationwide. And for cannabis-friendly states, the demand for commercial real estate is on the rise. What does this mean for commercial real estate here in Pennsylvania? Let's take a look at a few key points.
Increased Demand for Both Commercial and Residential
States where medical and recreational marijuana are legal have seen increased property demand in both the commercial and residential sectors according to the National Association of Realtors' Marijuana and Real Estate: A Budding Issue study. The study also revealed that more than one-third of real estate professionals polled said they saw an increase in requests for warehouses and other properties used for storage. In the same states, up to one-quarter of members said they saw a spike in demand for storefronts and one-fifth said there was a greater demand for land. States where marijuana has been legal the longest have seen the largest impact on both commercial and residential real estate.
A Double-Edged Sword for Residential Real Estate
However, the residential sector has not benefited as much as the commercial sector. In fact, there have actually been a few drawbacks as buyers assess the "new normal" of living near a grow house or dispensary. While between 7% and 12% of those polled said that they had seen increases in property values near dispensaries, between 8% and 27% said they'd seen property values fall. Homeowners are still adjusting to how they feel about purchasing property near areas of marijuana growth and consumption. In states where recreational marijuana is legal, 58-67% of residential property managers have seen addendums added to leases which restrict smoking on properties. The most common issue was the smell, followed by moisture issues.
Commercial Real Estate Investors see This as a Big Opportunity
Cannabis investors are buying up commercial property, particularly warehouses, in states where recreational and/or medicinal cannabis use has been legalized for more than three years, according to the National Association of Realtors' (NAR) study. Investors realize it is important to understand the supply and demand and the regulatory dynamic in each state. Focusing on states with higher barriers to entry makes a grower/processor (GP) license more valuable and makes that real estate more valuable. In 2018, warehouse demand in states with only medical use outpaced demand in states with recreational use, 34% to 27%, respectively, according to the NAR study.
The Economic Impact in Pennsylvania
Sales and participation have ramped up significantly since the program's inaugural year. Last February, total sales had amounted to just $132 million, per the PA Department of Health. Fast forward 12 months, and the tally has risen to $711 million. That puts the Commonwealth at a 439% sales jump from year one to year two. In a snap shot, the PA Department of Health reports that Pennsylvania's medical marijuana program has:
287,000 people registered
261,000 patients
1,800 registered doctors
1,300 approved doctors (practitioners)
168,000 active patients (2-2.5 visits a month)
4 million patient visits
$711 million in total sales
$288 million wholesale
$423 million in retail sales
$110 avg. purchase per visit
22 of 25 GP permits are approved
15 of 25 GP permits are shipping product
77 dispensaries are operational
Furthermore, dispensary operators don't seem to think we've reached the saturation point. As more licenses are made available and whatever lies ahead for further legalization of marijuana, one thing is certain: As demand increases for marijuana, so will the demand for commercial estate.
What's next for marijuana in Pennsylvania? 
In October 2019, Governor Tom Wolf came out in favor of legalizing cannabis for recreational use. A 2019 Franklin & Marshall College poll showed that 59 percent of voters support the idea of legalizing recreational marijuana. But voter support alone is not enough. The legislation will have to pass both the House and the Senate, with much opposition particularly from the Republican Party.
While this doesn't mean the possibility of someday legalizing recreational marijuana in Pennsylvania is off the table, it does mean there will be many hoops to jump through – just as there was for the legalization of medicinal use. Looking at the issue solely from an economic standpoint, there is much to be gained by continuing to open this market and remove barriers.
Given the boost this has brought to commercial real estate, with the demand for more industrial and retail space, combined with more interest from commercial real estate and cannabis investors, it's wise to continue to watch for trends – both negative and positive. Looking to other states as examples also gives us insight into what to expect as the cannabis market in Pennsylvania grows and how commercial real estate professionals can continue to capitalize on the opportunity.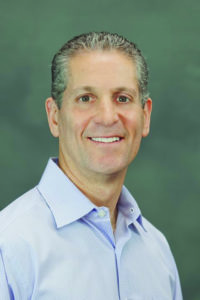 Michael J. Kushner, CCIM
Omni Realty Group
Michael J. Kushner, CCIM is an accomplished real estate practitioner, developer and investor with three-decades of commercial real estate experience. He is the owner of Omni Realty Group, Central Pennsylvania's only exclusive Tenant Representation/Buyer Agency Brokerage and Real Estate Advisory Firm. Through his firm, Mike provides consulting services including due diligence, research, debt & equity placement, real estate brokerage, and excess & surplus property disposition on behalf of corporate clients. Additionally, Mike is an established blogger on all topics related to commercial real estate at a local, regional and national level. You can connect with him on Twitter @MikeKushner, Facebook @omnirealtygroup or online at www.omnirealtygroup.com.
Featured in Commercial Real Estate Review – First Quarter 2020