By Kirk Stoner, AICP
Take a break from your busy day. Look out the window. The landscape you are viewing — a farm field, office building, or residential development — required some level of planning. Ownership needed to be determined. Property lines required delineation. Buildings were designed and positioned. Streets required routing and construction. How does this all happen?
The Pennsylvania Municipalities Planning Code (MPC), Pennsylvania's legislation that authorizes municipal land use planning, requires preparation of a plan for all subdivision and land development (S/LD) activities. What exactly is a subdivision or a land development? Simply put, a subdivision is the creation or modification of property lines while a land development includes the physical construction of buildings on a given lot.
Municipalities (and some counties) adopt subdivision and land development ordinances (SALDO) that define the contents of a S/LD plan. Site characteristics such property lines, building locations, utilities, water supply, sewage facilities, natural features, and transportation access are often shown on the plans.
Every piece of property that is subdivided or developed, aside from a single-family home on an existing lot, must be accompanied by a S/LD plan that is submitted to the municipality and county planning commission for review and approval before the project can be constructed. Final approved plans are recorded in the County Recorder of Deeds Office where they serve as the official, permanent land record for the subject parcel. Sounds pretty straightforward, right?
Simple mention of the subdivision and land development plan review process often brings head shaking, sighs, and other outward expressions of frustration. Dramatic stories of multiyear approval processes for a two-lot subdivision or the abysmal quality of a land development plan quickly follow. While the cause of frustration is often debated, municipalities and developers alike can agree that the S/LD plan approval process can be challenging.
S/LD plans represent the intersection of public and private sector interests. Municipalities use the S/LD plan review process to safeguard residents' health, safety, and welfare as development proposals are carefully vetted for compliance with plans and ordinances. Private sector applicants must follow the S/LD process to secure approvals to construct their projects. As such, the applicant seeks a prompt approval within a predictable timeframe that facilitates business decision-making. The S/LD plan review process attempts to balance those two seemingly competing interests.
The MPC requires municipalities to forward all S/LD plans to the county planning agency for "review and report." In my tenure as Director of Planning for Cumberland County, my staff and I have reviewed thousands of S/LD plans for all 33 county municipalities. Each municipality has its own SALDO, planning commission, elected officials, and procedures for conducting business. Likewise, each municipality has differing numbers and types of S/LD activity in a given year, thus creating a variety of applicants who are submitting S/LD plans for review.
Through active participation in this diverse flurry of countywide S/LD activity, the Cumberland County Planning Commission has a front row seat to the negotiations between public and private sector interests. We concur that the S/LD plan approval process is confusing, frustrating, and can be improved. Neither side, public nor private, bears more or less responsibility in the challenges associated with the process. However, as an objective, third-party observer, we do offer the following suggestions for improvement.
RTO! (Read the Ordinance) – S/LD plans are often submitted with varying degrees of completeness. A plan's completeness and resulting timely approval is based upon its compliance with the regulations established in the SALDO. Meet the standards and the plan is approved. After reviewing plans that neglect to include the basic requirements such as lot dimensions, property corners, ownership information, and stormwater plans, we often ask, "Has this applicant even looked at the ordinance?" Plans with blatant errors and omissions are bound for tabling, revision, and rework, thereby costing precious time and money. Plans approved and recorded with such deficiencies create further problems when those land records are reviewed and evaluated in the future.
RTO! (Revise the Ordinance) – Municipalities often have S/LD ordinances that are out of date. SALDOs from the 1970s prescribe outdated standards that are inconsistent with modern development practices. If your S/LD ordinance is over 20 years old, it might be time for an overhaul. If your SALDO was prepared with an old style typewriter on yellowing paper, perhaps now is a good time to move into the digital era.
RTO! (Review the Ordinance) – Ordinances old and new alike often contain provisions that can place undue burden on applicants with little value added. "Picky" provisions that request needless information on plans should be revised or deleted. Administrative requirements, while seemingly innocuous, should be evaluated for their impact on the S/LD review process. Are 14 plan sets really needed for review? How soon before the planning commission meeting are they needed? Municipalities should regularly perform technical reviews of their SALDO to make sure provisions are reasonable, meaningful, and likely to be enforced. Private sector applicants are excellent resources in helping to identify potential process improvements.
Proactive project coordination – S/LD plans consume time and money. Many applicants prepare a fully engineered plan before having any discussion with the municipality. As issues arise, costly and potentially delaying revisions are required to adequately address municipal concerns. Developers should actively seek pre-application meetings with municipalities to discuss lightly engineered conceptual plans for projects. Input gathered during such meetings allows for alterations without major reengineering work. Subsequent formal S/LD plan submissions are much more likely to smoothly navigate the review process and receive timely approvals.
Provide Training – Municipal planning commissions are the first touch point for an applicant in the S/LD process. Planning commission members are expected to be knowledgeable of local plans and ordinances and how they apply to the S/LD plan review process. Regrettably, many planning commission members are appointed with no guidance or formal training.
In 2011 the Cumberland County Planning Commission launched the award-winning "Planning Commission University" (PCU), an intensive training course aimed at enhancing the planning skills of citizen planners and elected officials. Since its inception, we have trained hundreds of citizen planners and elected officials on the roles and responsibilities of a planning commission member. At the start of each class, students are asked how much training they have received. Normally over half the class has no training and many have not been given the municipal zoning ordinance or SALDO. Municipalities should invest in their volunteer citizen planners and provide them the basic training they need for the execution of their duties which has a direct impact on the quality and timeliness of S/LD plan reviews.
Engage – S/LD activity has a lasting impact on a community, thus developers, residents, and elected officials all have a vested interest in the planning process. The S/LD plan review process should be viewed as a proactive opportunity to cooperatively develop a project with a positive triple bottom line that is good for the economy, good for the environment, and good for the community.
Developers should actively engage the communities where they are working. Mailings, emails, and in-person focus groups with residents impacted by your S/LD plan may not be pleasant and may seem outside of the scope of your S/LD plan. However, such interaction provides input on what is important in the community and gives clear guidance on how to improve the design of a project. The transparency and trust developed during such outreach goes a long way in securing timely approvals for projects that meet public expectations.
Likewise, municipal officials and residents should be "open for business" and welcome new opportunities for growth that is consistent with community plans and aspirations. Successful communities require homes for all income levels and businesses that provide employment and necessary services. Developers should be respectfully treated as members of the community and investors in its future, not as out-of-towners looking to make a quick buck.
Debate will continue to rage on how to improve the 50-year old S/LD process in Pennsylvania and its nearly 2,600 units of local government. The public sector may blame the private sector and vice versa for the challenges experienced on the "long road to yes." Residents may blame both parties. Public and private sector interests, while disagreeing on the semantics of a project, all share the common goal of improving the communities in which they live and work. Keeping a keen focus on that shared goal will help both parties make the best of the S/LD plan review process.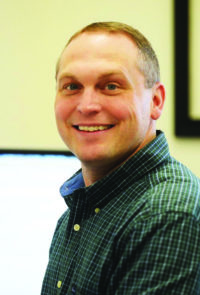 By Kirk Stoner, AICP
Director of Planning for Cumberland County
Kirk Stoner is the Director of Planning for Cumberland County where he manages land use, transportation, and environmental planning initiatives in cooperation with the county's 33 municipal governments. He is a current member of the Pennsylvania State Planning Board where he advises the Governor's Office on planning, development, and land use issues. He has served as President of the Planning Directors Association of Pennsylvania and Chairman of the South Middleton Township Zoning Hearing Board. As a member of the American Institute of Certified Planners, he received both a BS and MS from Shippensburg University in Geoenvironmental Studies with a land use specialization. Kirk resides in Boiling Springs, PA, and is an avid husband, father, golfer, and outdoorsman. You can reach Kirk at (717) 240-5381 or kstoner@ccpa.net.
Featured in Commercial Real Estate Review – Second Quarter 2018