By Laura Potthoff
Many Pennsylvania counties have a local economic development agency charged with promoting and advancing economic opportunities, leveraging community assets, providing a strong economic base, and growing the economic viability of the county or region they represent.
Working with a local economic development agency can assist expanding and start-up businesses by bridging the gap between private investment and total project costs through low interest rates, fixed terms, and low down payments. With access to federal, state, and internal loan programs, economic development agencies can help with the financing of real estate acquisition and renovations, working capital, and equipment purchases.
Cumberland Area Economic Development Corporation (CAEDC) is the designated economic development agency in Cumberland County, Pennsylvania. If you are launching or expanding your business to this area—the fastest growing county in the state—there is a variety of low-interest loans and grant programs available to help you get started.
Small Business Administration (SBA) 504 loans provide long-term, fixed rate, low-equity economic development financing for small businesses to acquire, improve, or construct real estate, and/or purchase major fixed assets for expansion.
Growing companies often look to conserve cash to solidify their working capital position for the long run, but growth often requires down payments on capital purchases for real estate and equipment needs. Fortunately, SBA 504 financing offers companies expanding an existing facility or acquiring a property the opportunity to finance the majority of their capital project costs.
SBA 504 financing is performed in conjunction with a bank partner and requires a minimum 10% equity injection. However, a company's real estate "as-is" appraisal valuation less its current outstanding mortgage balance can count toward the equity injection if the new project is taking place at the current facility or on an adjacent property. In such a case, the typical financing structure is shifted upward. For example, this could mean the bank finances about 55% of the new project and the SBA 504 loan finances the remaining 45%.
SBA 504 CASE STUDIES:
Midway Bowling Center in Carlisle received a $257,000 investment through the SBA 504 loan program for renovations, including a new bar area, restored lanes, new gaming tables, and a shuttle bus. Midway Bowling has been in business since 1957.
CAEDC assisted with a $1,610,000 investment through the SBA 504 program for SPAtacular Escapes and The Carlisle Group. The loan was used to acquire land and construct a new office space for The Carlisle Group, along with opening the new SPAtacular Escapes wellness spa and salon in Mechanicsburg.
Warrington Farm Meats received a $595,000 investment through the SBA 504 program to expand their butcher shop and processing facility in Dillsburg. This funding was made available because they have a farm in Cumberland County.
Pennsylvania Industrial Development Authority (PIDA) loans provide low-interest financing for land and building acquisition, machinery and equipment, working capital, and energy-efficient projects. Applications for PIDA eligible projects in Cumberland County need to be submitted through CAEDC. PIDA loan benefits include a low interest rate and the opportunity to cover up to 50% of the total project cost.
PIDA CASE STUDIES:
CAEDC assisted Eleven Oaks with a $227,500 PIDA loan to acquire farmland to grow their Wagyu Beef business in Newville. Due to the high demand for the beef, the farm needed to grow its herd size in a sustainable and healthy manner.
Classic Drycleaners & Laundromats worked with CAEDC to secure a $200,000 PIDA loan for energy-efficient upgrades to their machines at their Carlisle location. Due to the energy-efficient upgrades, the Classic team was able to achieve another success through a $54,600 rebate from UGI Utilities.
CAEDC also has access to a variety of internal loan programs that benefit energy-efficient projects, tourism-related businesses, and small business expansion projects. These internal programs benefit businesses by offering interest rates as low as 2% and bridge the gap to help projects that would otherwise not be possible.
CAEDC'S INTERNAL LOAN CASE STUDIES:
CAEDC assisted Wheelhouse Properties with energy-efficient renovations through a $158,000 loan through the Cumberland Revolving Energy Loan Fund (CRELF). The former Carlisle Tire & Wheel building, located at 632 N. College St., Carlisle, was completely renovated into high-end apartments.
Oven Industries, located in Mechanicsburg, received a $95,000 investment through a Community Development Block Grant (CDBG) to purchase conformal coating equipment to protect circuit boards to broaden and strengthen its manufacturing capabilities in the aerospace and defense markets.
CAEDC invested $150,000 through the in-house Tourism Infrastructure Loan Fund (TILF) to fund equipment purchases for the VRAI restaurant in Lemoyne.
CAEDC's tourism product development, sales, and marketing grants are available to businesses looking to increase tourism to Cumberland Valley or enhance the visitor experience. The Tourism Product Development Grant is a rolling, matching funds program that can be used for the development of thematic trails/tours, technical assistance, and asset, event, or meeting/conference expansion or development.
Eligible projects can include: experiential collateral printing and distribution; professional photography, videography, and website design; advertising for major attractions, events with 500+ attendees, or to promote overnight stays; signage for historical, outdoor, or major attractions and/or promotional signage and tradeshow support including early-bird registration to tourism shows.
CAEDC has assisted more 130 projects through its sales and marketing grant programs.
TOURISM GRANT CASE STUDIES:
CAEDC assisted the Carlisle Sports Emporium with a $76,000 Tourism Product Development Grant for the addition of a new meeting venue, The Barn at Creek's Bend. The historic renovated barn will accommodate up to 300 people on the main floor, 190 on the lower floor, and another 300 on the deck.
The Winery at the Long Shot Farm received a $74,550 Tourism Product Development Grant from CAEDC. The grant is for the addition of a tasting room to this farm winery located just north of Carlisle. The Winery at the Long Shot Farm is Cumberland County's first winery with its own vineyard, offering estate bottled wine.
These are examples of programs available in Cumberland County. Local economic development agencies throughout Pennsylvania and across the country offer access to a variety of financing opportunities to support new and growing businesses. Contact your area agency to explore the options available to help your business grow and thrive.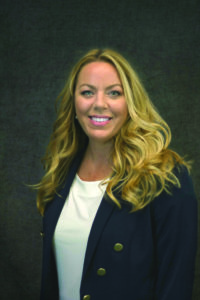 Laura Potthoff
Cumberland Area Economic Development Corporation (CAEDC)
Laura Potthoff is CAEDC's Director of Business & Workforce Development. She is responsible for managing CAEDC's new and existing relationships with tourism and economic development partners to help generate business opportunities and workforce development in Cumberland County. She has experience in program management, relationship management, recruitment and retention, and budget analysis. She joined CAEDC in 2014. You can reach her at laura@cumberlandbusiness.com or (717) 240-7197. Visit cumberlandbusiness.com for more information.
Featured in Commercial Real Estate Review – Fourth Quarter 2018