By Michael J. Kushner, CCIM
Co-working and shared office space is not a new model. Businesses like Regus have been providing flexible, monthly memberships for access to shared office space for years. This rose out of a growing need for businesses to have short-term, extremely flexible work locations so that they could scale up or down rapidly. Particularly, early-stage startups couldn't afford to lock into even year-long contracts for office space because their needs for workspace were constantly changing.
Shared co-working space provides an extremely flexible option for businesses and their employees to have a professional workspace with the ability to increase or decrease space quickly and frequently. Now other industries have taken note of the unique benefits of co-working spaces and have started to develop their own models. The healthcare industry has jumped on this bandwagon and we're now beginning to see medical co-working spaces spread across the nation, starting in cities such as Scottsdale, Arizona.
It may be hard to envision how doctors and other medical professionals can use shared workspaces to see patients, especially given the privacy and health considerations that come with the nature of the business. However, when you dig a little deeper, you'll see that it's a well-developed model that stands to disrupt traditional medical offices which tend to carry significant overhead and the inability to easily adapt.
Benefits of Using a Medical Co-Working Space
Co-working spaces are usually newly remodeled and fully built-out to fit the exact needs of the industry they serve. For medical co-working spaces, these rooms will feature a clean and organized space with new furniture and all the necessary resources to see and treat patients. Medical professionals can reserve the space for only the days that it's needed. For some, this might be just two or three days per week. In a traditional medical office setting, when not in use, the space must still be paid for even if it's sitting vacant.
Additionally, the concept of medical co-working spaces allows medical professionals to test out a new location where they may consider opening a future office. By offering services in a co-working space in the new area, they can see if patients prefer to see them at that location and how often they can fill their schedule there.
Space that can Change with Demand
Co-working spaces are extremely flexible. Most businesses offering this amenity require only a 12-week commitment, then charge month-to-month. This is a big difference from a traditional office lease which is at least one year, usually multiple years.
In the medical industry, providers typically experience one of two problems pertaining to medical office space. First, the practice may be growing and without enough rooms, patients become frustrated by delays in appointments or appointments that must be made weeks in advance. Second, the practice may be shrinking and is losing even more money paying for space that is not being used. In both scenarios, medical professionals could benefit from the flexibility of office space that can change with demand.
With flexible office space, like co-working spaces, the need for space can change week-to-week and month-to-month. This affords medical professionals extreme flexibility. The end result is more convenient options for patients and less overhead for doctors.
Privacy and Health Considerations
It's important to consider that the highest standard of privacy and cleanliness is always expected by patients. If medical professionals should choose to see patients in a co-working setting, they should be prepared to reinforce to patients that though this is a shared space, the room is completely private and always properly cleaned.
As with any new trend, there may be some initial hesitations to overcome from both providers and patients. However, because there are so many pros to outweigh the cons, as more and more people experience medical care from a co-working space, soon it will feel as comfortable as a traditional office environment, if not more so!
A Trend on the Rise
The co-working model is exploding, taking real estate empires like New York City by storm. The 1.7 million square feet that co-working providers, like WeWork, leased in the first half of 2018 accounts for 10 percent of all new leasing activity in New York City this year. In fact, WeWork is about one lease away from becoming the biggest private office tenant in Manhattan – beating out JP Morgan Chase! A trend that so quickly proved its value and dominance in a place like New York City will rapidly expand into smaller markets and new industries. This is not some overnight trend that will be a flash in the pan. Rather, it's the future of office real estate that traditional real estate owners and investors need to embrace if they want to keep and attract new tenants.
The Bottom Line
Major healthcare trends are sweeping the nation and they stand to greatly change the way healthcare-related businesses view and use commercial real estate. The concept of co-working spaces that doctors and medical professionals can use to see patients is just one of these trends, and potentially a very disruptive one.
The benefits are clear. Being able to add or lose space on short notice and without penalty will allow medical professionals to save a ton of cost on overhead while having access to adequate space if their practice grows. The most critical piece that will make this trend a success is that patients buy into the idea that they will be receiving care in a space that could be shared by other medical professionals on different days. So long as privacy and sanitary conditions are maintained, this trend has significant potential benefit to all parties.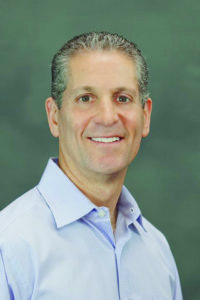 Michael J. Kushner, CCIM
Omni Realty Group
Michael J. Kushner is an accomplished real estate practitioner, developer, and investor with three decades of commercial real estate experience. He is the owner of Omni Realty Group, Central Pennsylvania's only exclusive Tenant Representation/Buyer Agency Brokerage and Real Estate Advisory Firm. Through his firm, Mike provides consulting services including due diligence, research, debt & equity placement, real estate brokerage, and excess & surplus property disposition on behalf of corporate clients.
Additionally, Mike is an established blogger on all topics related to commercial real estate at local, regional, and national levels. You can connect with Mike on Twitter @MikeKushner, on Facebook @omnirealtygroup, or online at www.omnirealtygroup.com.
Featured in Commercial Real Estate Review – Third Quarter 2019