By Amanda Flanagan, DPT
Arthritis encompasses more than 100 diseases and conditions that affect joints, the surrounding tissues, and other connective tissues. It affects nearly one of every six Americans, making it one of the most common diseases and cause of disability in the United States. It has a significant effect on quality of life for the individual who experiences its painful symptoms and resulting disability. As a result, our nation bears enormous costs for treating arthritis, its complications, and for the disability that can result, totaling almost 65 billion dollars.
One of the most commonly known forms of arthritis is osteoarthritis (OA) which is the degeneration of joint cartilage and the underlying bone, especially in the hip and knee joints. One-third of persons 63 to 94 years of age are affected by osteoarthritis of the knee, which often limits the ability to rise from a chair, stand comfortably, walk, and use stairs.
Arthritis is often inaccurately portrayed as an old person's disease, an inevitable part of aging that must be endured. On the contrary, the pain and disability associated with all types of arthritis can be minimized through early diagnosis and appropriate management, including weight control, physical activity, self-management, physical and occupational therapy, and joint replacement surgery. However, in the year 2000, the Center for Disease Control and Prevention launched a major public health initiative, called the National Arthritis Action Plan, calling for a significant change in the way arthritis is treated. Medical interventions involving expensive medications, joint injections, and surgery are now suggested for use in only 10-30% of cases where OA will progress to severe joint damage. Focus of management is shifting to client education, self-management, attention to pain perception, and exercise.
While many people with arthritis are concerned that exercising can harm the joints and cause more pain, research shows that low-impact activity is important in managing arthritis symptoms. Exercises should always be completed to tolerance without creating excessive pain. A combination of flexibility exercises, aerobic exercise, and strengthening exercise is important in maximizing the benefits. While walking and other generic exercises are beneficial, the personalized, focused exercise program provided by a physical therapist has been proven to achieve optimal outcomes.
For example, a randomized, controlled clinical trial by Deyle, et al. evaluated the effectiveness of physical therapy for treatment of knee osteoarthritis in a group of 83 patients. The treatment group received manual therapy and therapeutic exercises twice weekly for four weeks. This group showed statistically and clinically significant improvements in walking abilities, function, stiffness, and pain at 4 weeks, 8 weeks, and one year follow ups.
Another recent study by Nejati, et al produced similar results. Patients with knee osteoarthritis who completed knee strengthening exercises only had significant improvement in pain, disability, walking, stair climbing, and sit up speed after treatment at one month, four months, and one year follow ups as compared to the control groups who did not do any therapist-directed exercise.
These studies are not unique; the evidence consistently shows that physical therapy intervention and regular home exercise compliance can have long term effects in improving function, walking abilities, and decreasing pain, among others. These functional improvements can delay, or even prevent, the need for more invasive procedures such as injections or surgery.
References:
1. Center for Disease Control. National Arthritis Action Plan: A Public Health Strategy 1999. https://stacks.cdc.gov/view/cdc/6378.
2. Deyle G, Henderson N, Matekel R, et al. Effectiveness of manual physical therapy and exercise in osteoarthritis of the knee: a randomized, controlled trial. Annals of Internal Medicine. 2000; 132 (3): 173-181.
3. Nejati P, Farzinmehr A, Moradi-Lakeh M. The effect of exercise therapy on knee osteoarthritis: a randomized clinical trial. Medical Journal of the Islamic Republic of Iran. 2015; 29: 186.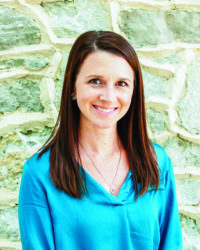 Amanda Flanagan, DPT
Cardin and Miller Physical Therapy
Amanda Flanagan, DPT joined the Cardin & Miller staff in January 2013. Amanda completed her undergraduate studies at the University of Pittsburgh, where she earned her Bachelor of Science degree in 2009 and graduated from Chatham University's Doctor of Physical Therapy program in 2012. While on her clinical rotations, Amanda gained extensive knowledge in the area of pediatric physical therapy. She has become well versed in treating children with Cerebral Palsy, Torticollis, Autism, and Developmental Delay among others. Although Amanda has a specialty in pediatric physical therapy, she also enjoys treating adult patients with orthopedic and neurologic issues such as Total Knee/Hip Replacements, General Deconditioning, and those with proprioceptive deficiencies. You can reach her at aflanagan@cardinmillerpt.com.
To see how Cardin and Miller Physical Therapy can help resolve your knee pain, call today for your FREE SCREEN with one of our expert therapists. Mechanicsburg (717) 697-6600 / Harrisburg (717) 695-6436 / Carlisle (717) 245-0400.

Featured in Harrisburg Commercial Real Estate Report – February 2018