By Zack Yearick 
The Central Pennsylvania market has seen no shortage of development lately. From new single-family housing, apartments, office buildings, and even big box warehouses, it seems our region is on fire with growth. Ten years removed from the Great Recession, the area is experiencing growth across almost all sectors, even sectors such as retail which are struggling in other markets. With factors such as reliable government employment and a low cost of living, it is easy to see why Harrisburg has historically been ranked as one of the top 10 locations to weather a recession.
While there is indisputable demand for new development of all kinds in the Harrisburg region, it is not always met with open arms. Development can contribute to urban sprawl and increased traffic burdens, among other headaches. To combat these issues, there is a growing movement to encourage smart growth—an approach to development that encourages a mix of building types and uses, diverse transportation options, and development within existing neighborhoods.
Developing within existing communities lets us take advantage of the infrastructure we have already invested in and allows us to increase tax rolls to support the maintenance of those facilities. One trend which has been gaining popularity in our market is suburban redevelopment, or an adaptive reuse of an existing building or facility. There are numerous examples of successful redevelopments in our community along with additional sites begging for rehabilitation.
Examples of Success:
Senate Plaza / Camp Hill Commons. Senate Plaza was a 230,000 square foot office building built in 1974. The 17-acre site was home to Highmark before they relocated to their current headquarters in East Pennsboro Township, less than two miles away. They left behind a six-story, functionally obsolete office building. The property went through foreclosure soon after they vacated and sat vacant for five years. Triple Crown Corporation and J.C. Bar Properties purchased the site in 2016 and imploded the structure in 2017. The site is now home to a Sheetz convenience store and First Watch restaurant, plus about 15,000 square feet of inline retail space, a hotel, and 40 apartments. These uses compliment the surrounding medical and professional uses in the neighborhood.
Former VA Clinic in Camp Hill. Chicago-based Quattro Development purchased the former VA clinic along the Camp Hill bypass in 2018. The former medical center was demolished and a new four-unit retail building was constructed in its place. Tenants in the new strip center include Mission BBQ and Corelife Eatery. The VA clinic relocated in September 2018, and exactly one year later, tenants were open for business at the new retail development.
Works in Progress:
Former Bon-Ton in Camp Hill. When Bon-Ton filed for bankruptcy in early 2018, it left behind more than 250 locations throughout the United States. The Camp Hill location, including the associated pad sites occupied by Texas Roadhouse, Burger King, and Bonefish Grill, was one of a few actually owned by Bon-Ton. The Lower Allen Redevelopment Authority purchased the entire site in January 2019 and quickly announced redevelopment of the site with plans to include a new Springhill Suites. The hotel will consist of five stories and 124 guest rooms, and is expected to open in 2021. The remainder of the site is open for redevelopment and, according to the broker, several other operators have expressed interest.
Former Park Inn in Mechanicsburg. The Park Inn property sitting near the Carlisle Pike interchange of 581 has been in a steady state of decline for at least a decade. The property went through foreclosure in September 2018 and was offered for sale almost immediately. The hotel was in such disrepair that all marketing materials directed potential investors to a redevelopment opportunity rather than trying to sell an operating business. California-based Pacifica Development, Inc. purchased the property in November 2019 and the hotel operation was shut down immediately. Plans for future development reportedly include several retail buildings, a hotel, a convenience store, and several restaurants.
Future Opportunities:
Former William Penn High School in Harrisburg. This 220,000 square foot building sits on 25 acres and has been vacant for 10 years. Located adjacent to Italian Lake in uptown Harrisburg, the property is currently listed for $2.5 million and a sale would have to be approved by Harrisburg School District. There are a number of uses which have been proposed over the years including multifamily housing, a nursing home, and a community center. There are several factors which work against a future developer, including demolition costs and stifling city tax rates. One thing is for certain, the building is falling into a state of disrepair and a total demolition is looking more realistic with each passing year.
Former Harrisburg State Hospital. The Harrisburg State Hospital grounds represent the largest redevelopment opportunity in our market. The former state hospital shut down in the early 2000s, but several buildings on the property are still utilized today. In 2017, the Department of General Services gave the green light to sell the property although it took two years for an agreement to be reached to list the property for sale. The site consists of 295 acres across from the Farm Show Complex, on the east side of Cameron Street. In late 2017, there was an effort to market the site to Amazon for their HQ2 project although those efforts ultimately came up short. As with any site of this size, there are many challenges, including the preservation of several historical buildings.
Because of the age of our community, some of the largest opportunities for development in this market sit under existing properties. Converting an existing building into its highest and best use takes a special vision and conviction that is not for the faint of heart. Redevelopment adds a level of complexity because developers must first deal with the existing conditions of the site and other challenges such as historical preservation. With that said, those who are willing to work through the challenges and associated risks often reap the largest rewards.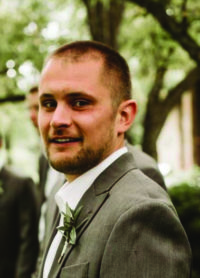 Zack Yearick
Triple Crown Corporation
Zack Yearick is currently the business development specialist at Triple Crown Corporation in Harrisburg. He specializes in acquisitions, development, and financing of new and existing properties. He is a Mechanicsburg High School graduate and 2013 alumni of Indiana University of Pennsylvania where he studied finance with a focus in real estate. You may reach him at (717) 657-5729 or visit www.triplecrowncorp.com for more information.
Featured in the Commercial Real Estate Review – Fourth Quarter 2019