By James J. Green, Jr.
Investing in regular, preventative, or restorative cleaning can be a low priority for building owners and facility managers. With competing demands for limited dollars, cleaning beyond the basics of emptying the trash, vacuuming, and disinfecting the restrooms can easily fall by the wayside.
The fact is this: You can save money, sometimes substantial money, by investing in a good building cleaning program. By properly cleaning your building, you can do more than simply avoid unnecessary maintenance costs — you can actually extend the useful life of your building. On the other hand, improper cleaning can lead to expensive maintenance costs and irreversible damage.
Let's take a look at two key components of your building that, while seen every day multiple times a day, may have escaped your attention: the exterior and the flooring. There are several reasons why cleaning the exterior of your building makes good business sense.
Preserve the exterior. Cleaning the building surface does more than simply remove dirt and external contaminants. While dirt and pollutants pose more of an aesthetic concern than anything else, the threat posed by water-storing fungi has serious performance implications for the building. When mold spores attach to the building surface —whether the exterior is masonry, limestone, or precast concrete — they start a cycle of life that mars the appearance of the building with water stains. The fungi retain the moisture on the building exterior and manifest themselves in the form of green, black, and grey stains on your building. The destructive properties of water are heightened in that process. The mold that develops on the exterior can lead to deeper problems within the building. It can contribute to so-called "sick building" syndrome, which can threaten more than just the health of the building; it can threaten the health of the tenants, employees, and visitors.
Extend the life of caulks and sealants. Simply, properly cleaning your building exterior regularly is far less costly than a major refurbishment of caulking, sealant, and flashing. The safe cleaning of a building protects and enhances the existing caulk and sealant by gently lifting mold, mildew, and dirt off the surface. The best way is to use a light-duty power washing system to gently remove all dirt, mold, other grime, and fungi.
Return the original beauty of the building. In many cases, building owners or property managers have simply forgotten the appearance of the original surface. The most obvious reason to remove the matter is to restore the building to its original state. In addition to mold, mildew, and dirt, carbons created by vehicle and industrial emissions often damage buildings located within city limits.
Portray a professional operation. A clean building is a good investment and a magnet for prospective tenants. A dirty, dreary building is tough, if not impossible, to sell to a prospective tenant and makes it difficult to justify a rent increase to existing tenants. A clean building will help improve tenant and employee and be more attractive to customers. The first impression is a lasting impression.
Now onto the carpeting. Most interior flooring of professional office buildings consists of carpeting. Carpet cleaning greatly enhances office health, employee morale, and your office's image to visitors and customers. But how do you know if your carpet is in need of cleaning or if restoration is necessary? Most people are not even aware that there is a difference, but there is. Understanding those differences will determine the long-term quality of your carpet.
Regular cleaning is usually necessary for carpets that have heavy foot traffic on a consistent basis. The carpets experience heavy soiling and require spot and stain removal. This is usually rectified with one or two cleanings. It is widely known that it costs about $600 to remove a pound of dirt from carpet.
Restorative cleaning is typically required when the carpet has been significantly worn down because of foot traffic and a lack of a good cleaning program. More often than not, the carpet fibers are so heavily damaged that the life expectancy of the carpet is greatly reduced.
Many building managers shy away from restorative carpet cleaning because of the time it takes for the carpets to dry. This is why you want to use a contractor who employs a low-moisture system to remove surface soils. These technologies consume, on average, 10 times less water compared to conventional cleaning methods. For most applications, only water is used, thus greatly reducing the environmental impact of chemicals while improving indoor air quality. It also reduces re-soiling. With low-moisture systems, carpets are dry and ready for traffic within an hour.
During the next budget review, take a hard look at your current exterior and interior building cleaning regimens. Assess what's working and what could be improved. Listen to tenant feedback regarding their concerns. Then formulate a plan and schedule and make the necessary investment for both regular and restorative building cleaning. The resulting dividends? Improved building appearance, reduced maintenance costs, and enhanced tenant morale and retention.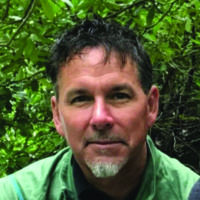 James J. Green, Jr.
Allied Maintenance Systems
James J. Green, Jr. is the Co-Owner/VP of Allied Maintenance Systems (AMS), a family-owned company that has been doing business in Central Pennsylvania for over 30 years. James was born and raised in Camp Hill, PA, and has been involved with AMS since 1990. He participates in all aspects of the company, but primarily focuses on business development. AMS provides commercial cleaning services, specialty floor work, gym floor restorations, and high-pressure cleaning services. You can reach James at (717) 774-5481 or alliedmaintenancesystems.com. For more information visit www.jimgreenjr@alliedgrouppa.com.
Featured in Commercial Real Estate Review – Second Quarter 2018