By Shawn VanderBrook, PT, DPT, OCS 
Sciatica is a term thrown around by patients and doctors alike and is a common complaint across the United States. What is it? How does it occur? What are the main causes? How can I get rid of it? These are all questions that I hear regularly as sciatica is one of the most common injuries and diagnoses I see at my practice.
Sciatica is pain along the sciatic nerve which runs from the low back through the hips and down the leg. Patients typically only experience sciatica on one side of the body. Sciatica is very common: The general consensus is that 5-10% of patients with low back pain have sciatica and about 2.2% of the population experiences disc-related sciatica annually.
The primary cause of sciatica is a disc herniation creating pressure on lumbar nerve roots. The second main cause of sciatica is lumbar stenosis—a narrowing of spaces in your spine—causing increased compression on lumbar nerve roots. The third main cause is possible compression and irritation due to a strained piriformis muscle compressing the sciatic nerve. This is more commonly referred to as piriformis syndrome.
Sciatica is most typically diagnosed from symptoms such as obvious radiating pain down the leg, change in lower leg sensation, and increased symptoms while sitting on the symptomatic hip or on a hard chair. Once a patient believes they may be suffering with sciatica, they may need to seek out professional help if symptoms are not resolving.
A physical therapist can perform a physical examination to confirm the diagnosis. The main point of the exam is to determine if there is neural tension in the sciatic nerve and if the pain in the area served by the sciatic nerve is greater than any current low back pain. A therapist may utilize multiple tests, but the most common test used is the passive straight leg raise test that places a maximal amount of tension on the sciatic nerve. If the straight leg raise test is negative, then a patient most likely is not dealing with sciatica as the sensitivity of this test is estimated at 91% for ruling out sciatica.
Sixty percent of patients will have a resolution of symptoms within three months, but it may take one year for all symptoms to resolve or they may not resolve without interventions. A lot of patients at this point believe that imaging, injections, medications, or surgery should be their first line of defense. The current recommendation of the medical community is to first receive conservative care by a licensed professional, such as a physical therapist, for 6-8 weeks to help manage symptoms and to help patients maintain or improve current levels of activity.
Research shows there is no difference in recovery rate between bed rest or staying active with sciatica. As a result, remaining active with conservative care and education on managing symptoms is the current main recommendation. A patient will be only be referred to a neurologist if there are any major symptoms that include cauda equina (numbness in the genitourinary area/incontinence), other signs/symptoms of possible malignancy, and severe and progressing muscle weakness of the legs.
In conclusion physical therapy and conservative treatment is the recommended initial treatment for sciatica and should be pursued by individuals limited by painful symptoms. If you are struggling with sciatica, don't hesitate to look for a local, qualified, and knowledgeable physical therapist to help you overcome your deficits and to keep you active as you recover from this common injury.
REFERENCES
Sciatica references: https://www.ncbi.nlm.nih.gov/pmc/articles/PMC1895638/
Tulder, V., Koes, B. W., & Peul, W. C. (2007, June 21). Diagnosis and treatment of sciatica. Retrieved July 26, 2018, from https://www.bmj.com/content/334/7607/1313
Piriformis syndrome: https://www.ncbi.nlm.nih.gov/books/NBK448172/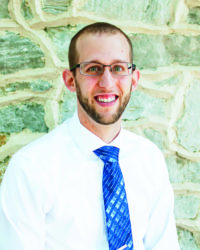 Shawn VanderBrook, PT, DPT, OCS
Cardin and Miller Physical Therapy
Shawn VanderBrook, PT, DPT, OCS is on staff at Cardin and Miller Physical Therapy. He received his bachelor's degree in exercise science at Slippery Rock University and his doctorate in physical therapy at Slippery Rock University. Shawn enjoys treating a variety of orthopedic and musculoskeletal conditions. He completed an orthopedic residency program at St. Francis University and is now an Orthopedic Certified Specialist. While at St. Francis, he worked with a variety of Division I athletes and community members, and gained useful experience rehabbing complicated surgeries, sports injuries, overuse injuries, and concussed athletes under the St. Francis concussion protocol. He has also received intensive training on treating complex foot and ankle injuries and to also manage and modify custom orthotics. You can contact him at (717) 697-6700 or svanderbrook@cardinmillerpt.com. For more information visit www.cardinmillerpt.com.
Featured in Commercial Real Estate Review – Third Quarter 2018