By Steve Knaub
Construction and development projects are most often categorized by their end use and by whether they are speculative. Another important way to categorize projects is by their land use or land development patterns, with categories like greenfield development, infill development, and redevelopment. Ratings systems, such as LEED (Leadership in Energy and Environmental Design), divide project sites along similar lines: greenfield or previously developed.
The development of agricultural land or previously undeveloped land is referred to as greenfield development. Infill development occurs on previously developed land and/or land with adjacent development density. The subject of this article, adaptive reuse, is a subset of redevelopment. Redevelopment always occurs on previously developed land and may or may not include reuse of buildings.
What is Adaptive Reuse? 
When a business or institution leaves a facility, it is ideal if a similar building user can take advantage of the features programmed and already built there, as a simple reuse. Unfortunately, there usually is not a Goldilocks occupant in waiting. For buildings with specialized features, this is especially true. We see these vacant places in our communities: malls left behind by changing consumer habits and schools outgrown and vacated by changing demographics. Sometimes these places are redeveloped after razing them. Adaptive reuse follows a more sustainable approach to redevelopment, by making changes so that it is possible to reuse what already exists. Aircraft hangars can become operations buildings; factories can become offices; schools can become apartments; shopping malls can become distribution centers, and so on. Elevated rails have even become parks!
As a general trend, analysts observe and predict redevelopment's market share increasing. While regional conditions vary, environmental impact and the effects of sectors building-out are universal. In some regions, predictions like that of Deloitte Real Estate Manager Saurabh Mahajan are not far-fetched: "Estimates suggest that new development in the next decade will likely be minimal, and 90 percent of the development will likely be focused on renovation and adaptive reuse of existing buildings." History has also been a reliable predictor of how these trends are affected by cycles of economic upturn and downturn. Based on the unfortunate economic effects of the pandemic, redevelopment, including adaptive reuse, is likely to surge in market share for the near future.
To prepare for a greater focus on adaptive reuse, the construction industry should become familiar with the benefits, challenges, and opportunities of this potential shift.
Benefits of Adaptive Reuse
Adaptive reuse is normally substantially more economical than comparable new construction; often it is more economical than even the most expeditious new construction. The economics of alterations and renovations, relative to new construction, are one of the reasons adaptive reuse gains market share in adverse economic conditions. Depending on location and cultural significance, adaptive reuse projects sometimes are eligible for tax incentives and grant monies, too. " Continually maintaining a good portfolio, as well as reuse expertise, helps to position a firm to weather varying economic conditions.
While new construction must meet all current standards, often the regulatory burden on reuse projects is smaller. Standards for repair and alteration of existing buildings are modified by the IEBC (International Existing Building Code) for technical feasibility, and costly and time-consuming land development review processes can sometimes be avoided altogether.
With rare exception, the greenest (most sustainable) building is the one that is already built. Adaptive reuse projects can have among the lowest environmental impacts. They reduce pressure on open lands, avoid the environmental disruption of land clearing and excavations, and avoid most of the newly harvested materials and embodied energy associated with new construction. Sometimes the choice to reuse keeps a building out of the landfill, too.
In addition to the above, adaptive reuse has the possibility of preserving community and historical resources. While exurban investment has often had a chilling effect on existing communities, adaptive reuse reinvestment usually helps to maintain or even revitalize communities. For buildings with cultural and historical value, unique architectural features usually considered too expensive to create today can provide a one-of-a-kind image or space for a client.
Location can be a driving factor in deciding to go the route of adaptive reuse, too. If a client is committed to a certain area, but land is not available, converting an existing building is the next best thing!
Challenges With Adaptive Reuse
With all of adaptive reuse's advantages, like anything, there are trade-offs. Structural constraints are one of the most frequently encountered and difficult to change features in existing buildings. Low ceilings, inconveniently located bearing walls, or excessive columns in old industrial spaces, can make design and construction more difficult. Aged or inappropriate mechanical and electrical systems are also common. New electrical equipment and wiring are sometimes needed for safety, and systems to heat, cool, and ventilate may need to be rezoned, decentralized, or centralized.
When considering a building to adapt, research and/or budget line items should be undertaken for hazardous materials remediation and for repairs to deferred maintenance items.
While adaptive reuse projects can often avoid sitework and its approvals, they may be traded for other oversight and effort. In urban locations, sites can be constrained, making staging and work more difficult, and within HARB (Historical Architectural Review Board) Zones, additional standards and approvals affect building facades.
Adaptive Reuse Opportunities 
Mall Configuration
As eCommerce continues to dominate buying habits, traditional retail spaces like found in shopping malls are closing leaving massive square-footage unoccupied. Roughly 30% of enclosed malls in the United States are either dead or dying, according to Ellen Dunham-Jones, architect and professor at Georgia Tech.
As part of the larger trend of adaptive reuse, mall reconfiguration has given libraries, medical centers, and even schools new homes. More recently, an emerging trend is the conversion of malls into senior living facilities. Storefronts can be converted into eateries, convenience stores, banks, and other amenities. Large department stores can be converted into housing or space for group activities and gyms. Store space could also serve as amenity space. Projects can also take advantage of excess parking areas to add housing options like cottages or luxury apartment-style buildings or additional amenities. With thoughtful design, previously car-oriented sites can become pleasantly walkable for residents.
Vacant malls and large box stores are also being converted into churches, warehouses, homeless shelters, and other non-profit-related service buildings.
Urban Adaptive Reuse
One of the more common types of urban renewal projects is mixed-use. Mixed-use includes adapting former commercial office space into luxury apartments, retail locations, as well as cultural amenities. These spaces attract those interested in downtown living and the ease and accessibility it brings. Former factory spaces are transformed into residential and commercial mixed-use spaces and help further economic development efforts.
Urban adaptive reuse projects help to build community and revitalize downtown areas. Many people in today's culture enjoy living in urban spaces where they can live, work, and have fun. Roughly 55% of the world's population live in urban areas and this number is expected to increase to nearly 70% by 2050. Breathing new life into a deteriorating building to make a new restaurant or living space meets the demands of the current generation's desire for a city lifestyle.
College campuses
While a portion of colleges are facing a plateau or decline in admission rates, some are seeing this as an opportunity to completely change the campus culture. Adaptive reuse on college campuses makes space for much needed senior living residences. Senior citizens are taking up residence among students on campuses, filling vacancies in what used to be dorm buildings or other vacant buildings on campus.
Brian Carpenter, professor at Washington University in St. Louis, studies the psychology of aging. He shared in an interview that this new style of mixed community living has great potential. "This is a strategy to help enhance alumni loyalty and expand the ways alumni can connect to their alma mater, "he states," and there are also development opportunities for the universities.
Adaptive Reuse In Action With Mowery
Mowery is proud of our role in urban revitalization. Sometimes our work is simple renovation or improvements without a change in use, but more often we are adapting buildings for new use. We have adapted spaces for restaurants, stores, dormitories, offices, apartments, churches, and other uses. On Pine Street in Harrisburg, we recently combined our in-house Design Department's virtual reality capabilities with a project adapting office buildings into apartments. Interactive 360-degree rendered "photos" were created and used by our client as an early selling tool, before units were fitted-out for live 360-degree photos to be captured. We are currently acting as both developer and design-builder for adaptive reuse of a vacant middle school into apartments in Lemoyne. Adaptive reuse, with a preservation-minded approach, will save a Market Street façade that is beloved by the community, give a substantial old building a second life, and add new customers for local businesses. Forty-six high-end apartments are planned with various amenities, including a park-like redesign of the site's generous front green and features to enhance bicycle transportation and recreation.
What is The Future of Adaptive Reuse?
Will adaptive reuse change after the COVID-19 crisis? Time will be the ultimate determining factor. However, here are a few trends that could be on the rise:
Office Buildings — Many businesses and government offices went heavily or completely to working remotely; some may continue operations with a larger degree of remote work. Office space may be a more common type of vacancy.
Warehouses — With ecommerce skyrocketing, companies may consider the last-mile warehouse model. Larger buildings like vacant retail spaces can be turned into smaller warehouses that are an in-between space to help speed up the shipment process.
Retail Spaces — We are witnessing the unfortunate permanent closures of physical locations of weaker brands. The secondary effect will likely be reduced retail construction; other effects may include additional adaptive reuse opportunities suited to vacated retail.
While some projects are best suited for new construction, many projects are great candidates for adaptive reuse. Investing in and revitalizing existing spaces has a positive effect on communities, including economic growth, job opportunities, and open space preservation. As we move forward in the coming years, the landscape of adaptive reuse shows great potential and may even be more of a leader in the construction industry.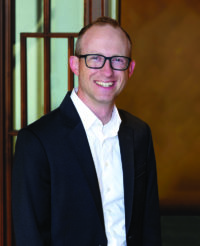 Steve Knaub
Mowery
Steve Knaub, Director of Design at Mowery, LEED AP Architect and PA Registered Architect, leads Mowery's multidisciplinary internal design team for design-build project delivery. With over 20 years in the construction industry, Steve is responsible for managing all in-house design efforts, design schedules, and for managing owners' project requirements. His team's close coordination with operations continues in the construction phase, including material reviews and providing solutions for field conditions. You can reach him at or
(717) 590-8342 or sknaub@rsmowery.com. To learn more visit www.rsmowery.com.
Featured in Commercial Real Estate Review – Second | Third Quarter 2020