By Warren Stumpf
Insurance for retail shops, strip malls, shopping centers, manufacturers, and many other commercial entities seems to be straightforward; however, it is not. The coverage focus points for most are structures, contents, loss of earnings (business interruption), workers' compensation, and comprehensive general liability. Then the conversation usually veers off onto other topics such as how to finance the premium payments.
Insuring the big items properly is critical and must be done with correct forms with the broadest terms and conditions possible with your agent advising you accordingly. With this being said, there is an area within the policy property section of businessowner's and commercial package owner's policies called "extensions of coverages" that should be reviewed, hopefully triggering additional exposure coverage questions.
My intent with this article is not to address each coverage extension with limits offered, but rather to point out several extensions I believe should raise a red flag to review with your agent. Not all insurance carriers' forms are identical, but they are similar in their terms and conditions and intent.
The following extensions of coverage should be discussed with your agent to ensure you have adequate coverage beyond what is provided within your policy coverages.
Fences, Walks, Unattached Outbuildings: Do you have these exposures with limits higher than offered? For example, you may have installed a very expensive fencing system around your property that should have a separate and distinct limit. Basic limit provided is 10% of building structure value, not to exceed $25,000 for any one loss.
Merchandise in Shipment: Do you ship goods before you receive payment? If so, you may need a motor truck cargo coverage form in addition to this extension.
Refrigerated Property: Do you have refrigeration equipment on premises that stores your inventory? Be sure to include the inventory being stored in the refrigerated unit in your contents limit to address this costly exposure. An example: Your compressor for the refrigeration unit is damaged in a powerful storm. In the morning you arrive to find the contents of your refrigeration unit thawed and/or spoiled. This is why you need to reflect this inventory limit in your contents limit.
Building Ordinance or Law: This is maybe the most undervalued coverage on the policy. Do not rely on the extension of coverage alone. Due to ever changing ordinances, this should be added to every policy in the event of a loss. This is coverage for undamaged parts of the building and coverage for increased construction costs. For example, the ADA may now require ramps for access, restrooms to be renovated for wheelchair accessibility, doors repositioned and widened. Buildings may now be required to be sprinklered. These requirements could cost well into the hundreds of thousands of dollars. This item has to be addressed and insured separately under your policy declaration with much higher limits than is offered under the extensions of coverages. An example of this exposure: You own a large apartment complex and have a partial loss that affects a few of the units. The building was constructed prior to a building ordinance that requires automatic sprinkler systems. Now a building ordinance is in place that requires an automatic sprinkler be installed in every unit regardless of it being affected by the loss. This could be an extremely costly endeavor which could be covered by your building ordinance or law limit.
Employee Dishonesty: Do you have employees with check writing capacity or access to cash? If so, how many? A standard $10,000 limit is normally provided, but this may not be sufficient for your individual exposure. For example, if you directed one of your employees to make daily deposits and discovered money was missing, you must press charges to initiate coverage. After an investigation, your employee dishonesty coverage would be triggered.
Exterior Signs, Lights, Clocks: Do you have any of these that are not attached to the main structure? If so, they need to be scheduled with their value on the policy. The $5,000 standard extension may need to be increased depending upon the value of the structure.
Fine Art: Do you have any fine art? If so, you need to have it appraised, provide the list to your agent, and possibly schedule coverage onto your policy. Fine art can be extremely expensive. Some carriers cover $25,000 within the extensions of coverage. This may need to be adjusted to reflect the actual appraised value.
Money and Securities: Are you a cash and/or securities driven business, on and off premise? The standard limit of $10,000 needs to be addressed with your agent.
Data Breach Response Expense: Do you store your customers' personal information on your computer? Address, date of birth, social security number, credit card numbers? Any of it, all of it? This is all critical information that can be stolen and data breach response expense is there to help, but your limits need to be addressed to provide proper protection. Data breach gives you peace of mind knowing you have the tools to help you respond to a data breach claim—expenses such as notifying affected individuals, legal and forensic costs, determining the extent of the breach, and services to help impacted individuals, such as credit monitoring.
Laptop, Notebooks, Handheld Computers Off Premise: Do you have any or all of these? You may have to increase this limit and include Electronic Data Processing coverage as well. The standard extension of coverage limit is $10,000. These items are referred to as temporarily off premises, which means they cannot be permanently off premises.
The extensions of coverage discussed above are the coverages I feel may have a greater risk of loss and therefore need higher limits and discussion of these exposures with your agent. Our underwriting process is to review with our insureds and prospects the big items and also the extensions of coverages. One of our insureds is a food processing plant. The extension of coverage limit for refrigerated products was not nearly sufficient. During our review, we increased their contents limit to reflect their high value of stored refrigerated contents. An ice storm caused severe damage of their refrigeration units, thereby destroying the contents. Since we had previously reviewed their limits and provided the proper coverage, the refrigerated contents were replaced.
You may have other areas of concern with property exposures that are not addressed by extensions of coverage. Bring these items to your agent's attention in order to ensure proper coverage. Being aware of these exposures will enhance your loss control efforts and hopefully eliminate coverage concerns when a claim does arise.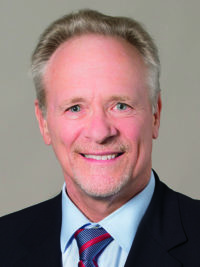 Warren Stumpf, CIC
Capital Region Insurance Agency, Inc.
Warren Stumpf, CIC, has 40 years of insurance experience. A Wilkes College graduate, he founded Capital Region Insurance Agency, Inc. (CRIA) in 1996. Licensed in Pennsylvania, Maryland, West Virginia, Virginia, New York, New Jersey, and North Carolina, CRIA serves well over 3,500 clients for all of their insurance needs. Service, service, and more service for prospective and current customers is highly stressed. Warren specializes in commercial insurance (bonding, workers' compensation, commercial property & liability, and professional liability). CRIA, Inc. also has personal lines, life insurance, and health insurance departments. Warren is an elected borough council member of Wormleysburg, Pennsylvania, and is involved with the local YMCA. He was voted 2018 Simply the Best Insurance Agent in the Harrisburg Magazine Reader's Poll. You can contact him at (717) 731-1142 or warren@criainc.com.
Featured in Commercial Real Estate Review – Third Quarter 2018