Mailing Subscriptions
Be the first to know!
Please fill out the form below to be added to our mailing lists. Bill Gladstone Group of NAI CIR subscriptions are always FREE! Be sure to include all required fields to be added to our list.
To ensure you receive our emails, please add eproperties@billgladstone.com to your address book.
Commercial Real Estate Review
Full color magazine published four times per year features in-depth articles written by local professionals. These articles provide cutting edge insights on the latest developments in each industry, along with relevant information and resources you need. In an effort to bring readers pertinent information regarding commercial real estate in the Greater Harrisburg Area, we include graphs as a regular feature in the Regional Business Data section.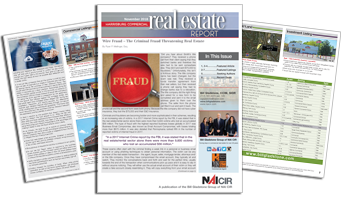 Commercial Real Estate Report
Our newsletter is an eight-page, full color publication produced monthly to give readers the latest information on our listings, completed deals, and features professional business articles written by industry leaders. Every thirty days, we keep you up-to-date on our newest listings, along with additional availabilities we currently have listed for sale and lease, all located in the Greater Harrisburg Area.