By Lou Hirsch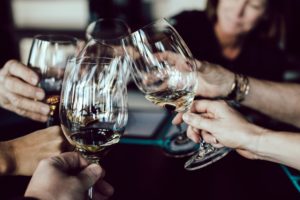 Officials around the country are considering whether to make permanent the looser drinking laws passed to help bars and restaurants stay open in the pandemic. That means more cities could be allowing carryout margaritas or self-serve beer and wine taps. And along with local food courts could come booze courts.
When the pandemic shut bars and restaurants nationwide, state and local governments stepped forward to bend long-standing licensing and other commercial property use rules. That cleared the way for carryout cocktails and the sight of diners sitting at tables in the middle of a mall parking lot or a once-busy street that had been closed to traffic.
Now California is poised to make these alcohol-related policies permanent, and other states and cities are mulling their own versions of long-term, relaxed restrictions designed especially to help smaller independent restaurants still struggling to rebound from pandemic closings and indoor capacity restrictions. The effects on commercial development could be considerable.
"These changes that made it possible to serve drinks in public parklets or order cocktails for takeout are probably going to become more permanent in some types of projects," said James Cook, Americas director of retail research for brokerage JLL. "It could give some property owners a lot more flexibility in determining the right mix of commercial elements based on the type of property, the location, seasonality and other factors."
Here are five ways shifting alcohol-serving logistics could affect the way commercial projects are configured, approved and ultimately patronized by customers.
1. Drinks From Drive-Thrus and Self-Serve Taps
Carryout sales of high-margin margaritas, daiquiris and other mixed drinks proved crucial to many restaurants in the early months of the pandemic. Permanently relaxed alcohol restrictions could give restaurant developers and operators new ways to turbocharge those sales while lowering costs in a low-margin industry.
"In states where alcohol consumption off-premises has been relaxed, very likely we will see liquor delivered through the drive-thru and to take away with food," said Darren Tristano, CEO of industry consulting firm FoodserviceResults. In regions such as Miami, he said, Taco Bell and other fast-food restaurants have already begun adding beer, wine and other alcoholic beverages to their menus. "In some cities like New Orleans, you can purchase adult-beverage drinks through the drive-thru," Tristano said. "I think we will see more of these types of operations if operators believe that this legislation is more permanent than temporary."
Self-serve beer and wine taps, which began appearing in bars and restaurants before the pandemic, could become more common, especially as operators struggle to find workers. It's the alcohol version of those frozen yogurt shop spigots, with taps popping up at many bars and restaurants equipped with technology that measures the pours and automatically charges a customer's credit card.
"The automated and self-serve liquor bars will likely do better based on labor savings, especially since labor today seems to be a very hot commodity and in short supply,"Tristano said. "Ultimately, a hybrid model which incorporates some automation and some live bartender/ mixologists will likely be a better scenario as many patrons still wish to order from a live person."
2. Drinks Carried Through Strip Malls
Lawmakers in the most populous state could clear the way for beer gardens and booze courts. The sharing of common outdoor spaces for serving and consuming alcohol could face fewer prohibitions as part of the recently passed California Senate Bill 314, put forward by San Francisco Democrat Scott Wiener. It's expected to get a final vote in the state Assembly this month.
The state has allowed shared outdoor drinking spaces in the pandemic, and it would become long-term policy effective Jan. 1 if it is signed into law by the governor. These shared-space allowances would be permanent for businesses getting a liquor license before July 1, 2024, when the program is scheduled to expire or otherwise be considered for an extension.
"I think this especially could make a difference for something like an open-air 'lifestyle' center, where you have a lot of common spaces that aren't being fully used for permanent business uses," JLL's Cook said.
Restaurants and bars in mixed-use centers, for instance, could establish permanent outdoor extensions of their indoor operations, but let customers carry alcohol to other areas, including patios of other businesses on the same private commercial property.
Special events held in common areas might let visitors bring alcohol bought at any of a retail center's tenants to mingle in the same space, though Cook said they may need to mesh with local regulations.
3. Public Walking-and-Drinking Zones
Common areas could expand beyond private commercial property to public areas. Changes brought by the pandemic have spurred cities in California, Colorado and other states to rethink policies that tightly restrict the carrying of open alcohol containers along streets and sidewalks and in parks. While most are not ready to liberalize policies along the lines of party-centric cities like Las Vegas and New Orleans, some are considering allowing walking while drinking on a limited basis in designated and regulated areas.
Denver has been testing the concept of public common consumption zones for several years, and in June it began allowing businesses with alcohol licenses to apply for a program letting them cluster to allow customers to move freely indoors and outdoors with drinks beyond private commercial property.
Cook said other U.S. communities could follow suit with rules that reflect local preferences. According to Denver's Department of Excise and Licenses, for instance, consumption zones cannot be larger than 100 acres, and customers cannot use glass containers out of concerns for safety and litter control.
Steve Avoyer, president of brokerage Flocke & Avoyer Commercial Real Estate, said the consumption zone concept could be a good fit for numerous mixed-use entertainment districts now being planned at or near sports arenas in San Diego, Anaheim, SanFrancisco, Oakland and cities outside of California. The idea is to give neighborhoods a commercial development boost similar to the parking lot tailgating that takes place in stadium parking lots before and after games, but in a more regulated, year-round fashion.
4. Beer-Themed Hotels
While some of these projects were conceived before the pandemic, Cook said the newly relaxed approach to alcohol in public settings could lead to creative formats like a beer-themed hotel opened earlier this year by Scotland-based craft beer maker BrewDog in Columbus, Ohio.
BrewDog's website touts the Doghouse Hotel & Brewery as the world's first craft beer hotel, "where you can wake up inside a brewery" to the smells of fermenting hops and yeast. The 32-room hotel also has a fitness center, dog-friendly rooms and a craft beer museum.
There are already signs that craft beer makers are looking to move beyond industrial parks to raise their profile in high-traffic retail settings. BrewDog has reportedly taken out city permits as it plans a 30,000-square-foot rooftop complex at the existing Showcase Mall on the Las Vegas Strip.
5. More Pushback on Projects
There's a big caveat to all the talk of looser alcohol restrictions: opposition from nearby residents who don't want their neighborhoods turned into a big tailgate party or mini-Mardi Gras. This type of concern could generate more vetoes on commercial projects, industry professionals say.
Opposition could come not only from residents opposed to noisier and drunker open-air partying, but also from nearby non-alcohol serving businesses not looking for problems from fellow tenants.
This reluctance by permitting officials could come as the economy improves and retail center tenants are generally less desperate for foot traffic.
"At some point tenants in some projects might say, 'Hey, I want my parking spaces back,'or 'I don't want drunk people wandering from these other businesses and disturbing the customers in my store,'" Avoyer cautioned. "Overall, I think the idea of these public outdoor spaces where alcohol can be served is a good one — they have them in many European cities and they don't cause concern most of the time."
"But you're going to need some constant on-site enforcement by the property owners at first if you want to avoid fallout from neighbors," he added. "I think that over time as these kinds of projects are accepted and the problem tenants are weeded out, this could become a normal kind of thing in a retail setting."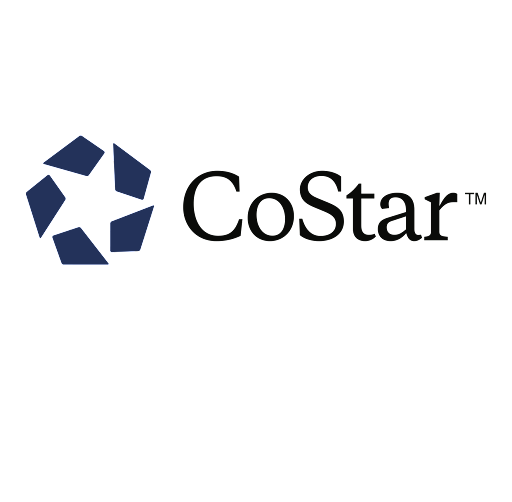 Lou Hirsch
Reprinted from CoStar Group Inc. | www.costar.com
Featured in Harrisburg Commercial Real Estate Report – October 2021