By Alex Z.
It is not often that homeowners are presented with an opportunity to borrow money over 30 years at such low mortgage rates. Mortgage rates are so low that people have forgotten that just seven years ago, in 2017, the average 30-year fixed mortgage rate hit 4.5%. Today, if anyone heard 4.5% on the phone from a lender they would immediately hang up. Low mortgage rates present opportunity. If you have not refinanced your mortgage yet, here are three reasons why you should.
#1 – Savings, Savings, Savings
2016 was a year that saw very low interest rates average around 3.5%. In the mortgage industry, 2016 and 2017 are known as 'The Refinance Boom' due to how many people refinanced their mortgages because they were eligible for significant savings by reducing their rate. Listen closely, 2020 interests are not even close to 2016! If you refinanced in 2016, heck at this point even if you refinanced in the beginning of 2020, the average person is likely eligible for significant savings through a refinance.
Consider this:
If the outstanding balance on your mortgage is $200,000 and your interest rate is 3.5%, your monthly principal and interest payment (excluding homeowners' insurance, taxes, and mortgage insurance if you have it) is $898. The same mortgage with an interest rate of 2.65% is $790.
That's a savings of $108 per month, $1,296 per year, and $12,960 over 10 years…in monthly payment alone! The interest savings on that goes well into the $30,000 range over the life of the loan. If your mortgage is $300,000, a principal and interest payment with a 3.5% rate is $1,347. At 2.5%, that payment is $1,185 for a savings of $162 per month or $1,944 per year. There is significant savings to be had and there is no reason you should not take advantage of it. I highly recommend a refinance solely for the purpose of reducing your monthly payment and increasing your savings account.
#2 – Increase Your Home Value
There is a reason that Home Depot and Lowe's stocks have been soaring in 2020. If people are going to stay home more they want to improve it! A good way to finance significant home improvements (i.e. adding a bedroom or bathroom, creating a modern layout, refreshing your roof) can be through a cash out refinance. The terms of a cash out refinance are different than a rate & term refinance. Cash out refinance requires that you have at least 25% equity in your home. This means that your mortgage is less than 75% of your homes value. For example, your home is worth $100,000 and your mortgage is less than or equal to $75,000.
Now, to do a cash out refinance you also need more than just $1,000 or $2,000 in equity. It will cost some money to get the loan so really upwards of $10,000 make it worth while to pull money out of your home. The beauty here is that you are borrowing at such a low rate and potentially improving the value of your home for much more than you put into it. Pro tip: be strategic with the improvements you make.
In some instances, if you're lucky, you may even end up with a lower monthly payment than you had before despite increasing your loan amount. If you have equity in your home, I highly suggest a cash out refinance to improve your home or boost your savings account for a rainy day.
#3 – Buy Another Home
Leverage is my favorite part about real estate. You can buy a $100,000 home with only $5,000 of your own dollars and $95,000 loan from the bank. There is a perfect storm, though, that aligns the utmost leverage with the possibility of buying another home with money that has accrued in your current home. The perfect storm is an interest rate environment like Covid-19 has presented.
I preface this benefit with the caveat that you need quite a bit of equity in your home in order to accomplish this. Let's say you have north of $300,000 of equity in your home. This means you have already put that money in there through paying a large down payment when you purchased the home or paying down the principal over time. Regardless of how you got there, taking money out of your home to buy a second home requires a lot of equity.
Instead of taking out another mortgage to buy a second home, a cash out refinance allows you to pay off the mortgage on your current home and get a new mortgage while taking enough cash out to buy the second home in cash. The only new monthly payments that will incur from buying your second home will be monthly taxes and insurance.
Round Up
There are three advantages to refinancing your mortgage, especially when mortgage rates are the lowest they have ever been:
Reduce expenses, increase savings.
Take a little cash out, renovate some rooms, increase the value in your home.
Buy a second home.
Whichever reason you choose, be sure to consider your why. Does refinancing fit into your long-term plan and make financial sense for you? And, it's still a good time to buy.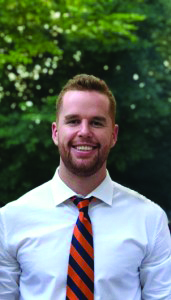 Alex Z.
Alex Z. is a mortgage industry veteran with experience in sales and capital markets. He invests in real estate along the east coast and runs a blog geared towards the U.S. housing economy and first-time home buyers. Alex is currently available to perform market analysis and market write ups for prospective clients in the real estate industry. You can reach Alex at azurn@howofhousing.com or visit his website for more information at howofhousing.com.
Featured in Harrisburg Commercial Real Estate Report – February 2021